Stoney Creek appear to be a well regarded brand in the rural and outdoor sector. But have to admit, I just haven't had the best run personally with their clothing range given the prices they charge for them. The stitching frankly hasn't been the best – often needing to be restitched after 2 – 3 outings. Drawstrings disintegrating and unraveling, buttons falling off, and fabric that rips after only a relatively short life…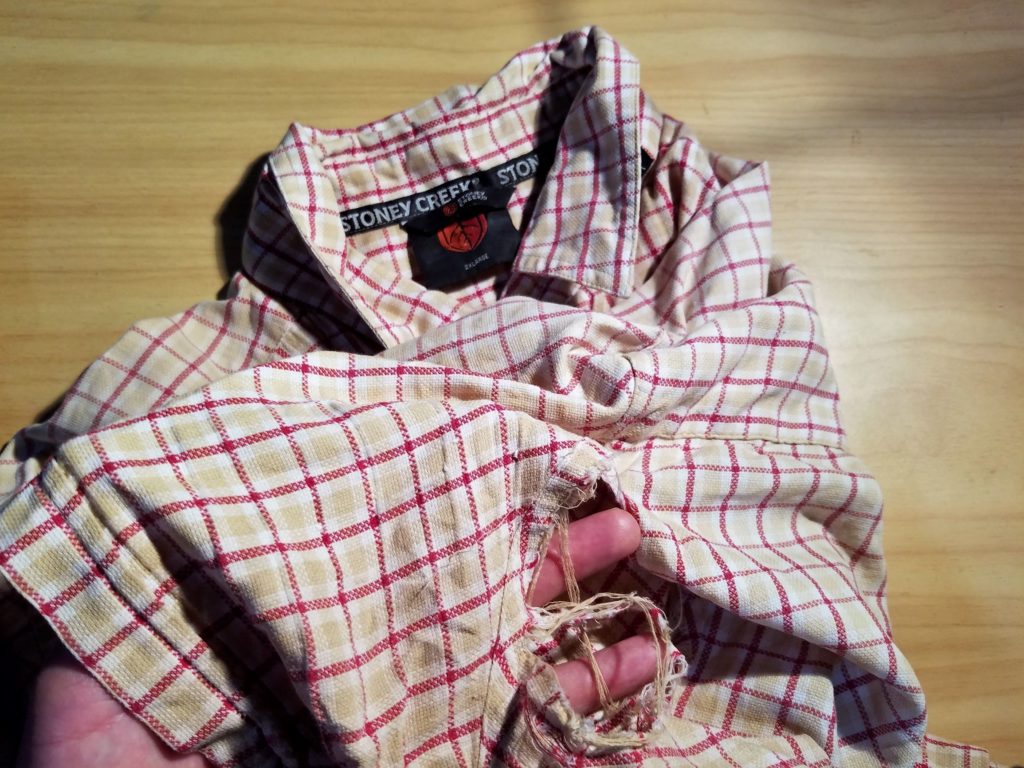 …Yes, I did make sure to use a small amount of liquid detergent rather than the powdered one as per the washing instructions on the garment label.
If compared to the other outdoor brands, they are probably on par with the likes of "Kathmandu", slightly behind The Warehouse's "Kiwi Stockman" range for durability, but quite a bit behind the likes of say Cactus, Earth Sea Sky, Lastrite (Footwear), Swazi, etc. To be honest, it has been a lot more economic for me to pay upfront for say Swazi (Even at full price) and get garments that have so far consistently lasted me several times longer, not to mention supporting NZ Made.