As always, all views expressed in this site is my personal opinion only. Not financial Advice
With Faceborg shares, along with other Tech shares up 6-8% today on something I can't pin on, I'm declaring this as a classic bubble in formation as the FOMO factor along with mania very obviously increasingly takes hold. As mentioned in my previous post, If I were a short term speculator type who likes riding by the seat of their pants, yeah, I would probably look to go all in.
Also reaffirming view of the bubble scenario. COVID-19 was essentially only an interruption to the larger trend originally sensed…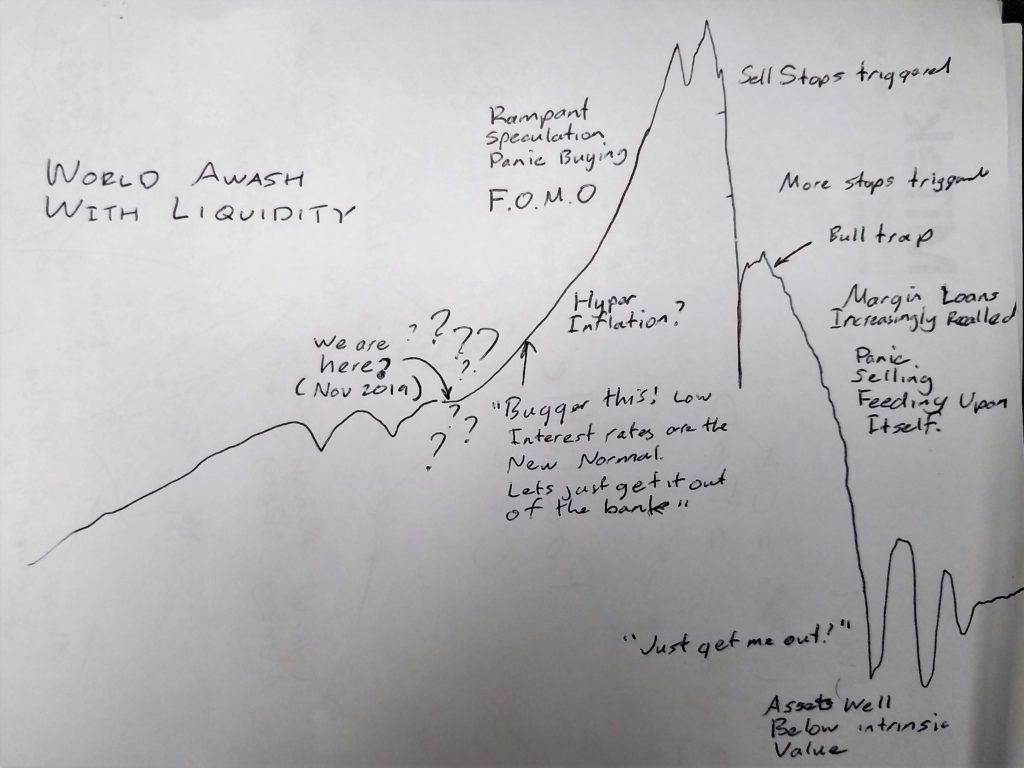 Not planning to substantially change my current mix of investments, however will probably now look to offload some over valued holdings in the next month or two and then rebalance things. Currently, I see many stocks are valued far beyond any reasonable metric and strongly believe that we are in the midst of a forming classic bubble. Short term, I now expect shares, in particular, technology stocks, to shoot to the sky towards completely absurd levels. Long term, I now expect pain (should the optimism continue).
For longer term folk, who aren't into thrills and speculating, we may just have to sit tight for a while longer. I believe personally it is fairly clear that things are now running on almost pure emotion / euphoria. Though again, who the flip knows?