Ended up cancelling my CostCo membership as I couldn't make it work financially and I'm frankly too far away from CostCo Westgate. Once they open up more stores, and there is one available on my regular weekly routes, then will look to re-establish my membership.
That said, it was good to at least pop in to have a look and I'm still appreciative of them bringing in much needed added competition. I believe a CostCo membership is still beneficial for those who reside nearby and have an actual need to buy in bulk, be it for their family or community group.
One of the issues is that they rotate stock out frequently and it's currently difficult to know what they have unless you physically visit their store (or go out on a limb and ask on the Westgate CostCo Community faceborg page and risk a barrage of snark). That's until they open up their online store for New Zealand. For example this weekend, went to look for a dehumidifier and a new home gym (which I had seen on prior visits) and discovered CostCo Westgate had neither for sale.
Despite trawling all the aisles, I couldn't convince myself to buy much, if anything this weekend. Arrived early, and parking was easy, but it feels as soon as I turned my back around, the place was absolutely slammed with people. Ended up only buying something for Lunch and having to navigate the checkout queues, then past the over crowded food court and then navigate the Car park traffic jam to get out. Ended up parking up in a spare parking bay along Gunton Drive and walked back in to get my Membership cancelled/refunded. Sorry, I just couldn't do it anymore.
On other aspects…
The staff can be mixed. Checkout staff were efficient. The sign up staff were friendly and I did feel sorry for advising I was here to cancel my membership. The door staff can be a bit like drill sergeants however.
CostCo may not always be the cheapest, unless it's on rebate, so still pays to compare pricing with your local supermarket.
Overall, CostCo is good for what it is I guess, but really only works for specific situations. I at least did appreciate the chance of just having a look around to see what it was all about. To close, I end with a cliche "It's not you, it's me" but "it's not forever" and I plan to have another look in a few years.
Early spring clean. Photo of product packaging that I dug out from the closet.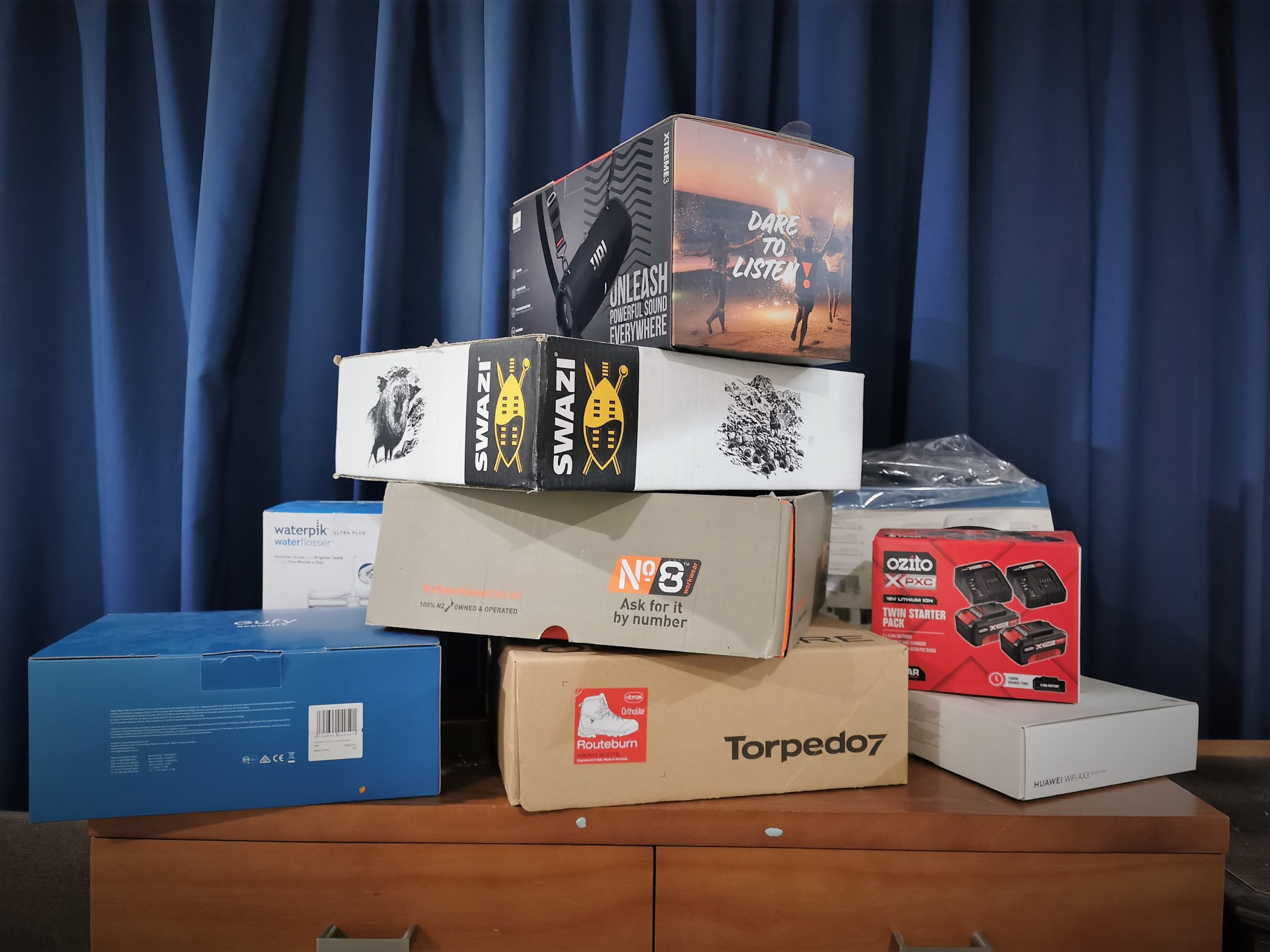 Issue is, some of this packaging is so elaborate and fancy inside the box, that you don't want to throw it away. It does make me wish there was a practical way to send such packaging back to the manufacturer to reuse.