Noticed there is basically bug all user guides directed at the layman on the internet regarding signing up for Matrix chat using the Element chat client. Here's a hastily cobbled together one based off the Android version of the Element App off of Google Play Store. If any other Matrix chat users want to flog this and improve it, by all means, please do so.
This guide is intended to be a very quick and dirty guide for getting prospective users who are interested to have a look at the Federated Matrix chat system signed up and started in the most direct way possible using the default reference matrix.org homeserver instance purely as a starting point only.
More privacy conscious users may wish to use a different homeserver as opposed to using matrix.org's reference homeserver. This is one of the key benefits of the matrix protocol is that you have a choice of servers in which to establish an account on. Don't like a particular homeserver (due to their policies)? There are many other homeservers to chose from.
Without further a do.. Steps to get started with Matrix.
Step 01: Open Google Play Sore and search for Matrix. Element Messenger should come up as one the top results… Open the App's page and click Install.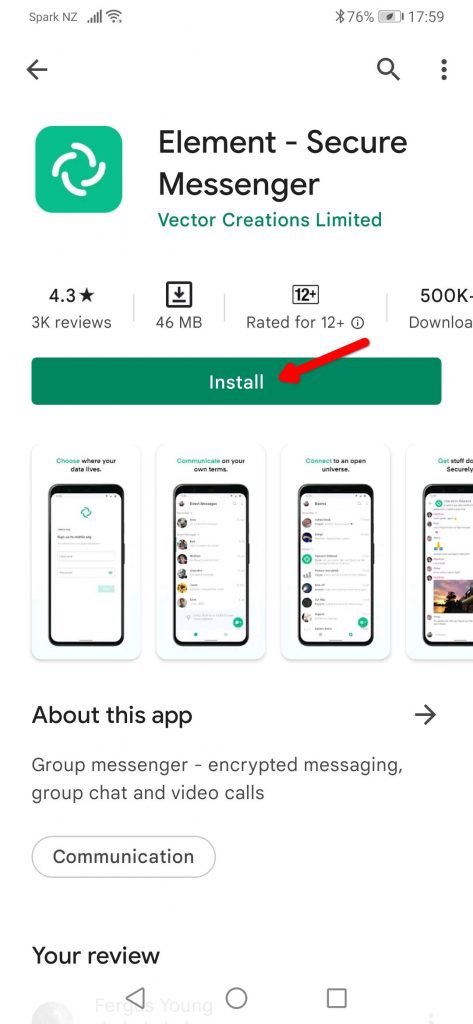 Step 02: Once installed, click Open…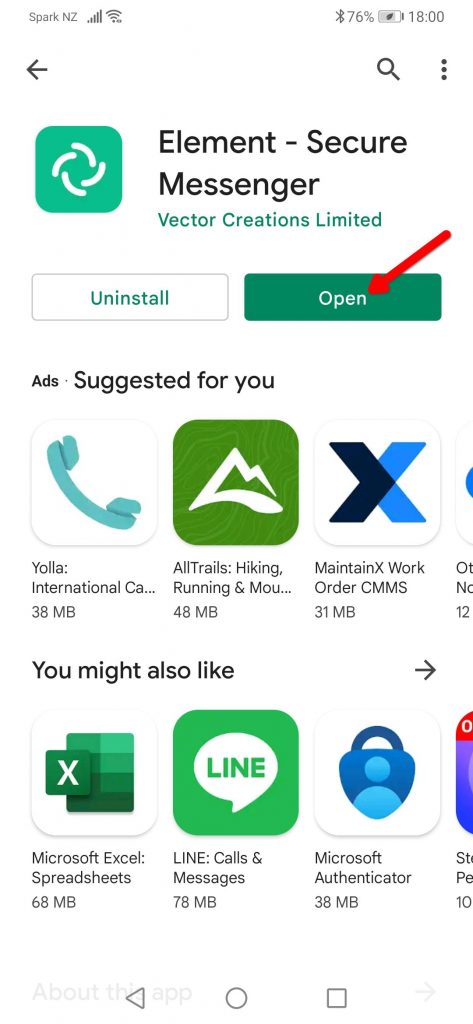 Step 03: Click 'create account'…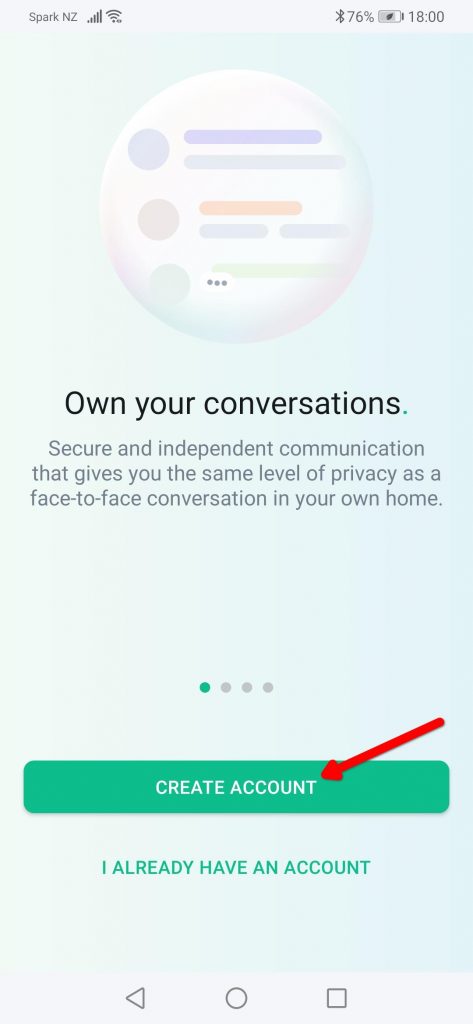 Step 04: Click 'Communities'… You will be prompted for a Username and password on the next page.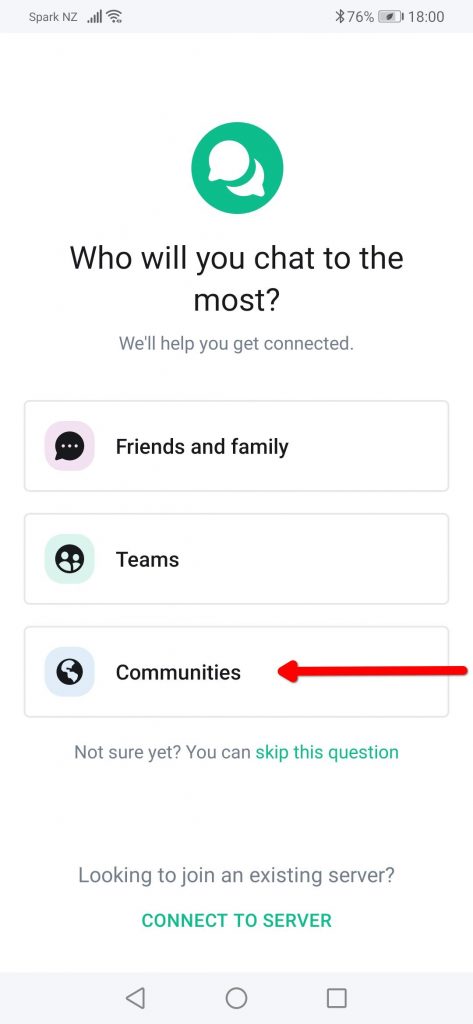 Step 05: Choose which service to sign up with. Click [matrix.org].
As a side note, there are several other homeservers to chose from, for the purposes of this guide. Using matrix.org's reference homeserver for this exercise.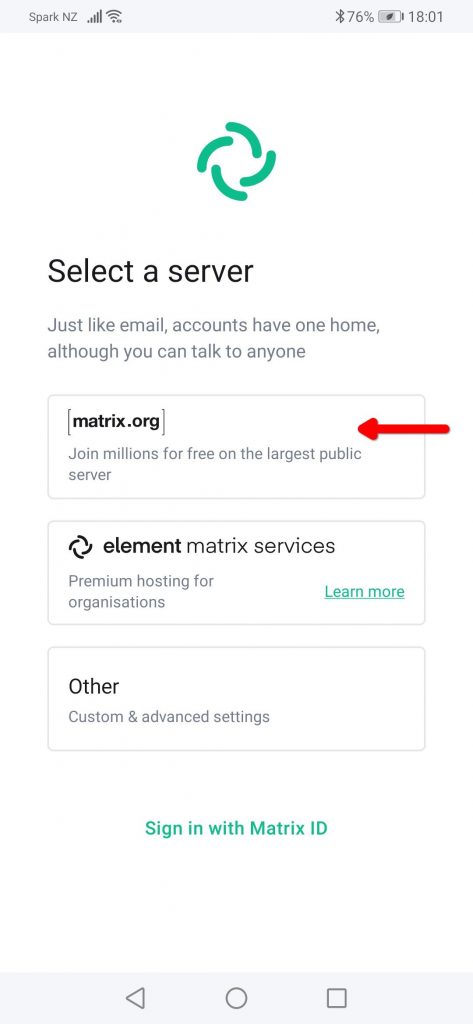 Step 06: Specify a username.
Step 07: Then scroll down (or swipe up as it may be ) to the password field and specify a password.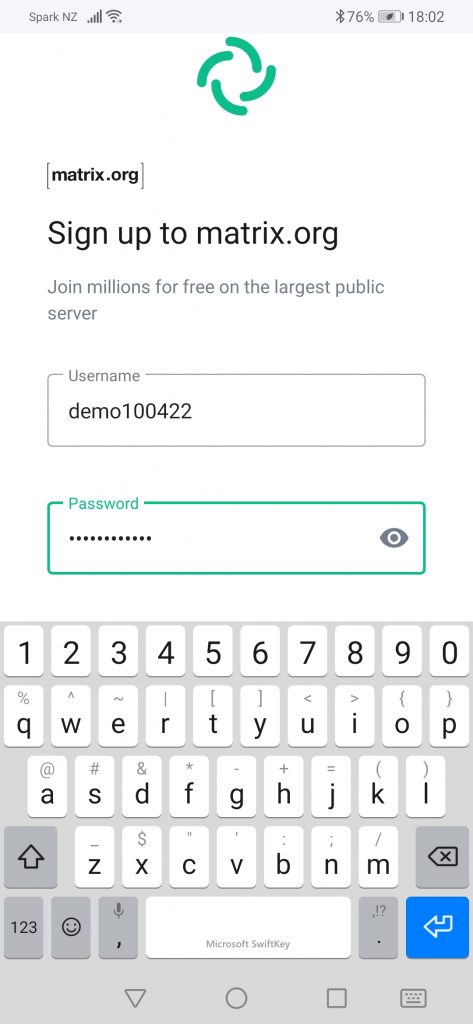 Step 08: Click next, and you will be presented with a CAPTCHA Challenge (Applies to the Main Matrix.org server), Not all public servers will demand this step, so if this is a concern, please locate an alternate Matrix Homeserver here.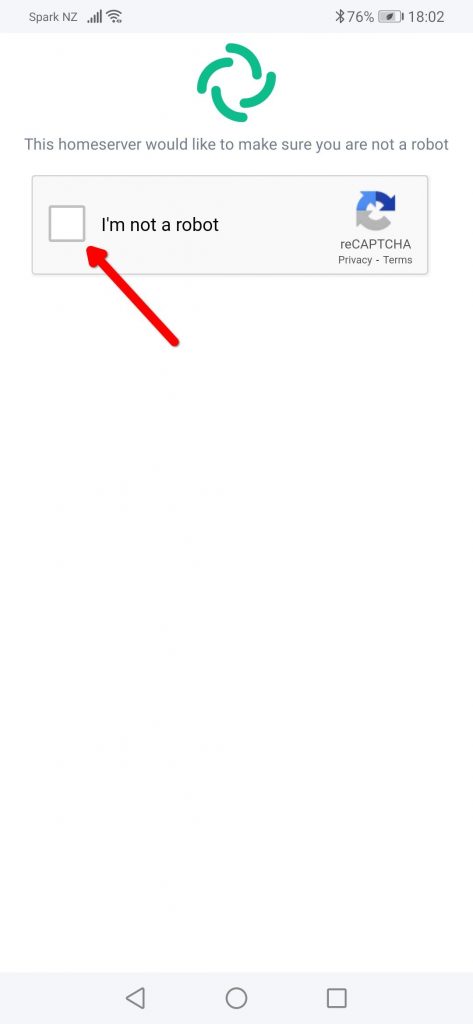 Step 09: In my case, was prompted to solve the CAPTCHA Challenge and then click 'Verify'.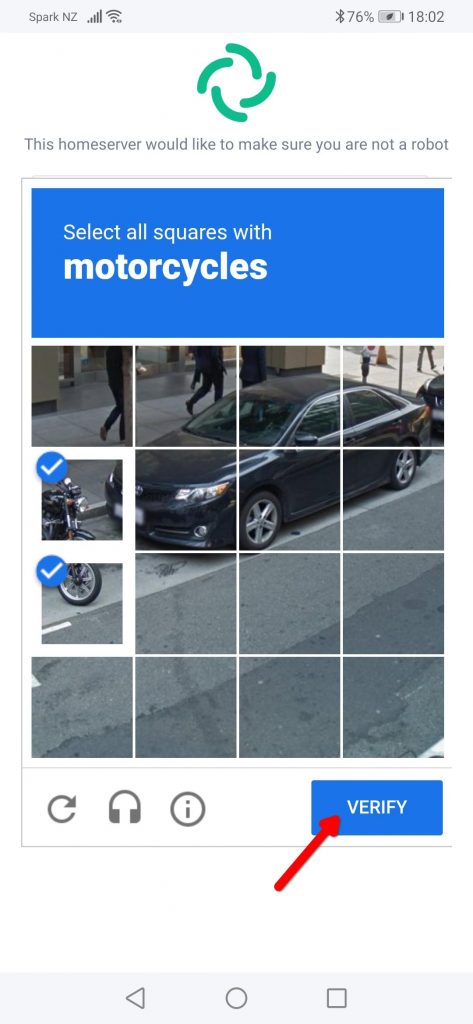 Step 10: You will then be prompted to agree with this particular Homeserver's Terms and Conditions. Only specific to this particular homeserver's instance. If you disagree with the terms and conditions or policies of this particular homeserver, there are other homeservers you can use.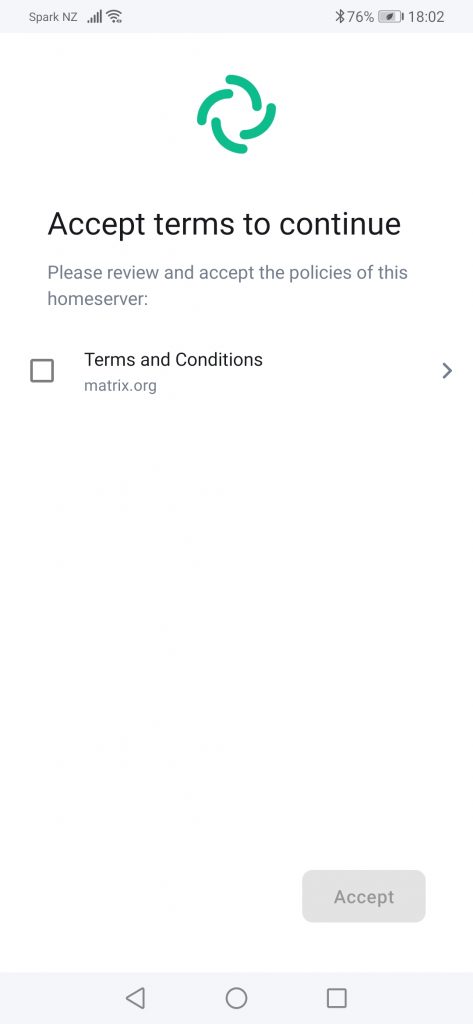 Step 11: After reading the Terms and Conditions of the homeserver, click 'X' Button to return back to the sign up process on the Element App.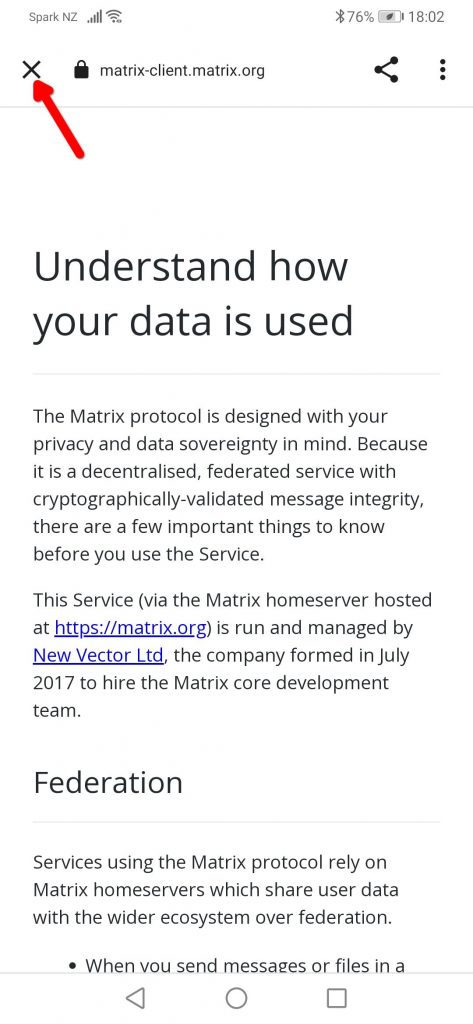 Step 12: Put a check mark in the box and click 'Accept'…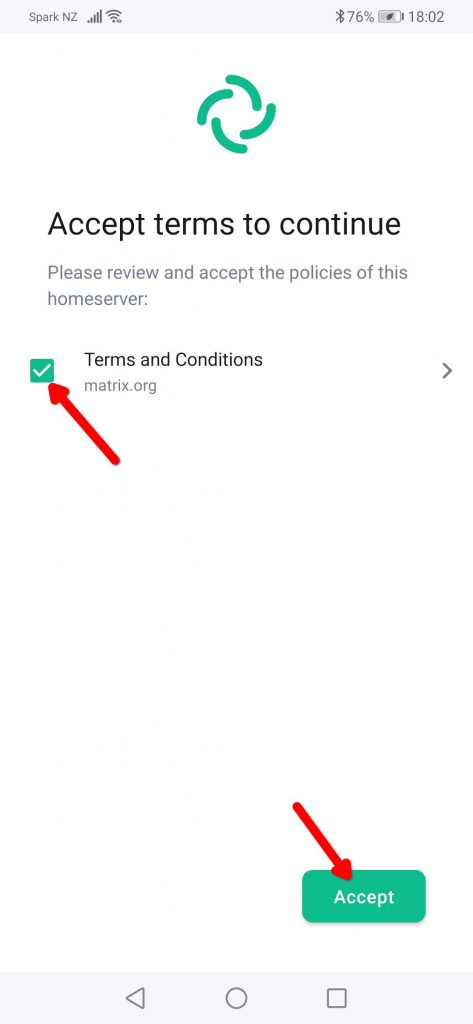 Step 13: Specify an Email address for verification, then click Next…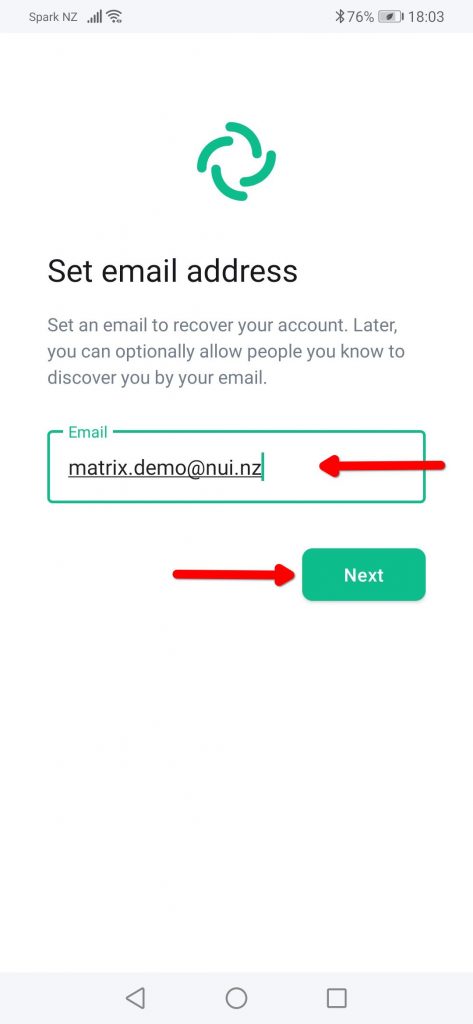 Step 14: You should then get an Email asking to verify your Email address. Open up your Email, locate the "[matrix.org] Validate your email" Email and click the "Verify Your Email Address"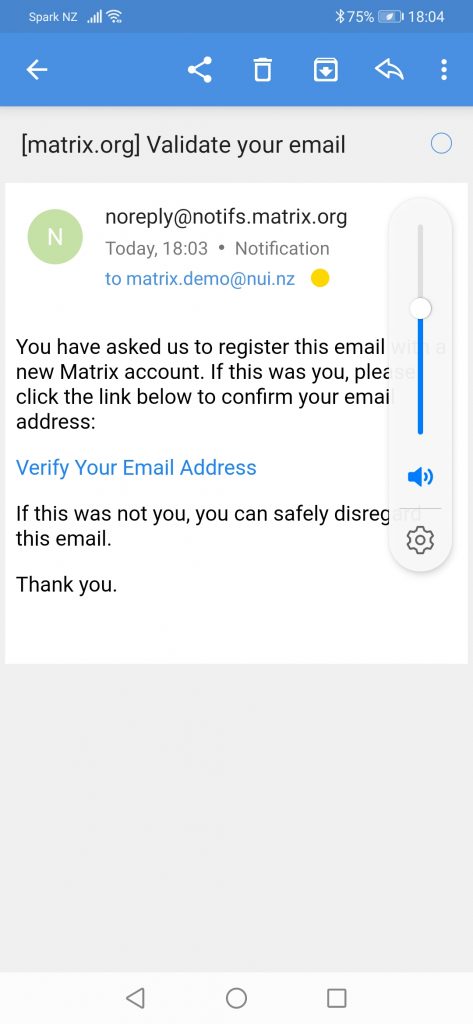 Step 15: You will get a message advising your Email has been verified.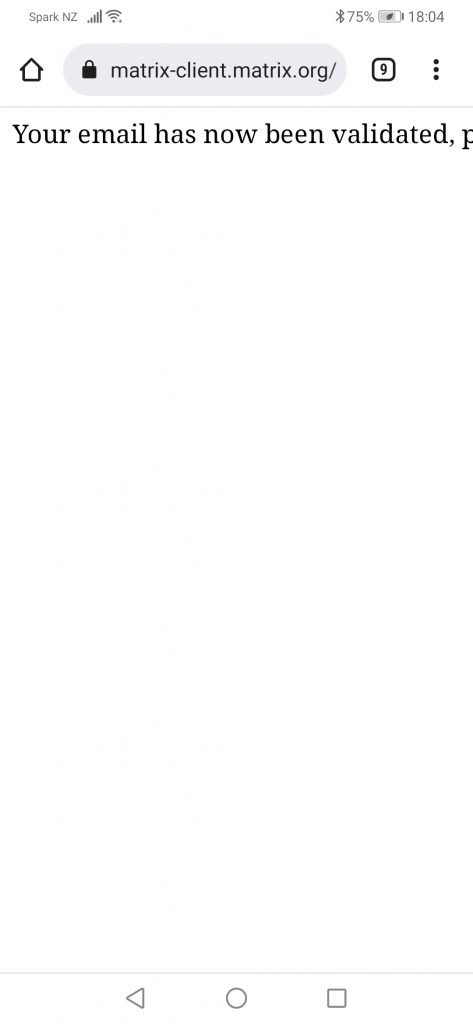 Step 16: Return the the Element App. After about a minute, you will be presented with this page in the Element App. (Yeah, personally, Not really a fan of the confetti… Reminds me of clicking a link to a compromised website and getting a phishing page mentioning that I've won a fake prize)
Step 17: You will be asked if you would like some telemetry collected. You may decline by clicking 'not now' link (if not comfortable).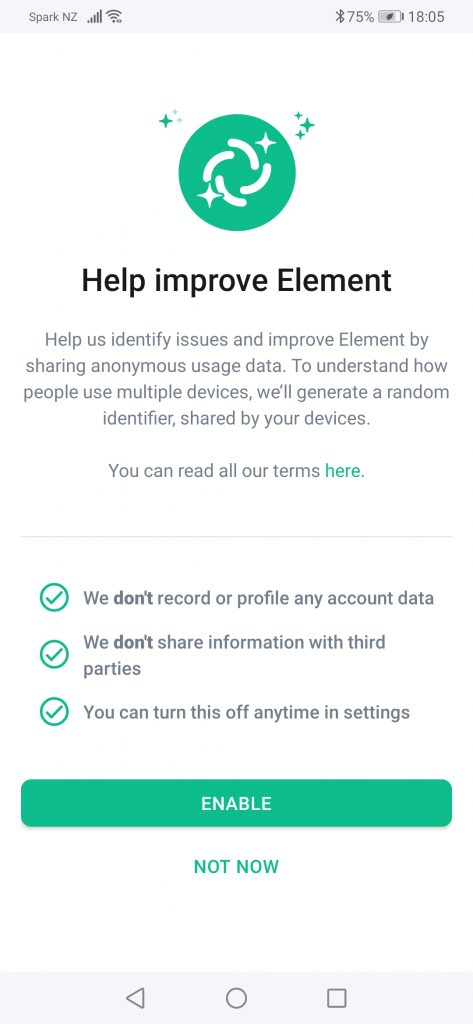 Step 18: You will be directed to the "Direct Messages" page. Click the grey circle with the hash to go to start finding group chats / public chat rooms…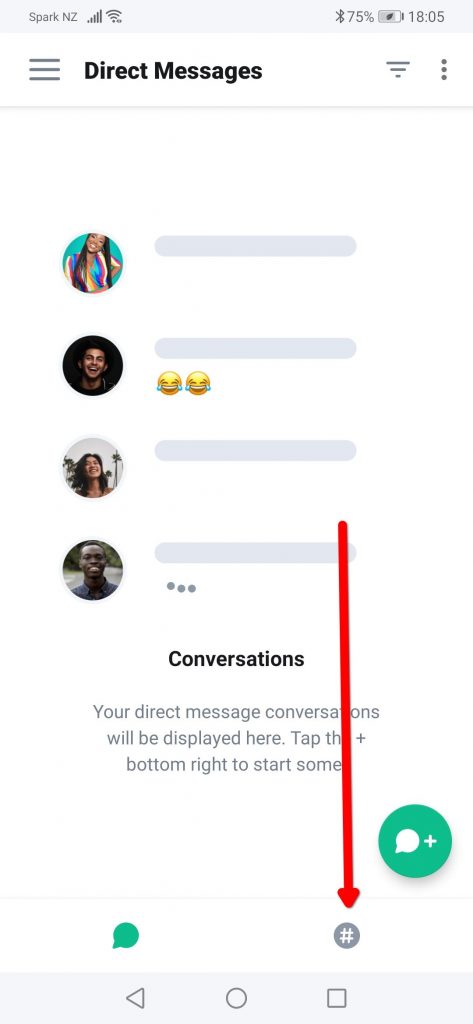 Step 19: You will be shown the "Rooms" page (as opposed to the Direct Messages page) Click the larger green button with the '#+' (Hash) symbol.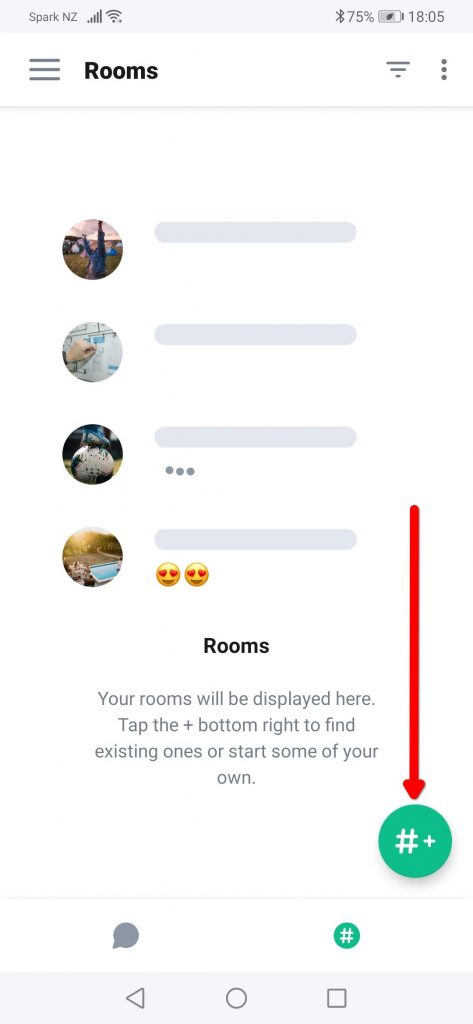 Step 20: You will be presented with a listing of available public chat rooms on the server… In the search field at the top, type in test:matrix.org, then tap on the result that comes up.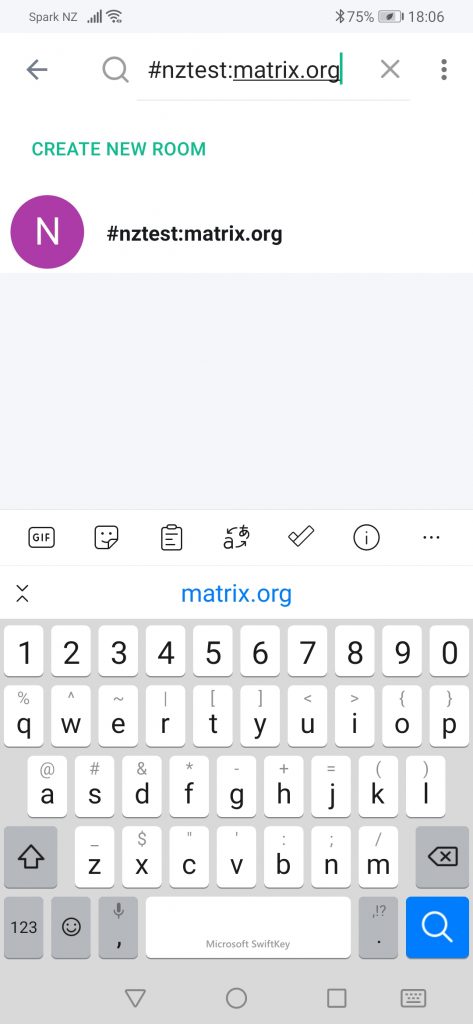 Step 21: Click 'Join Room'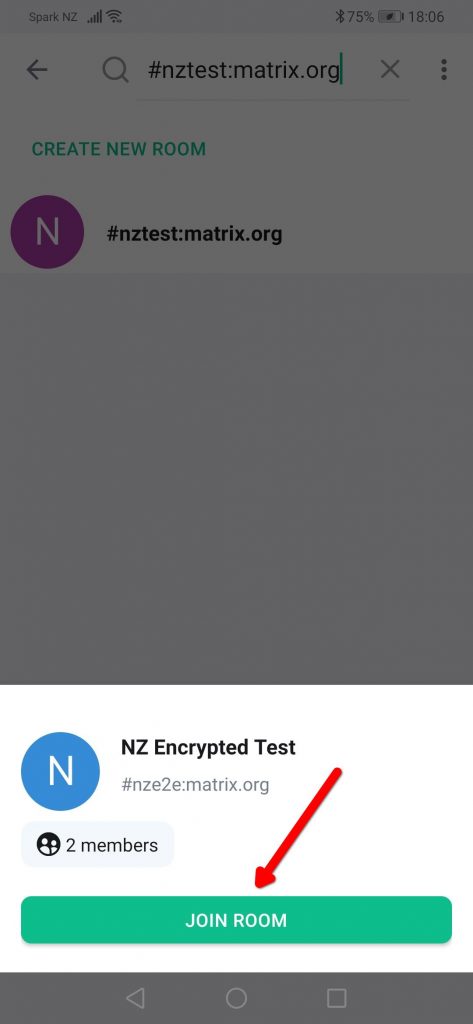 Step 21: The room will appear on your rooms list…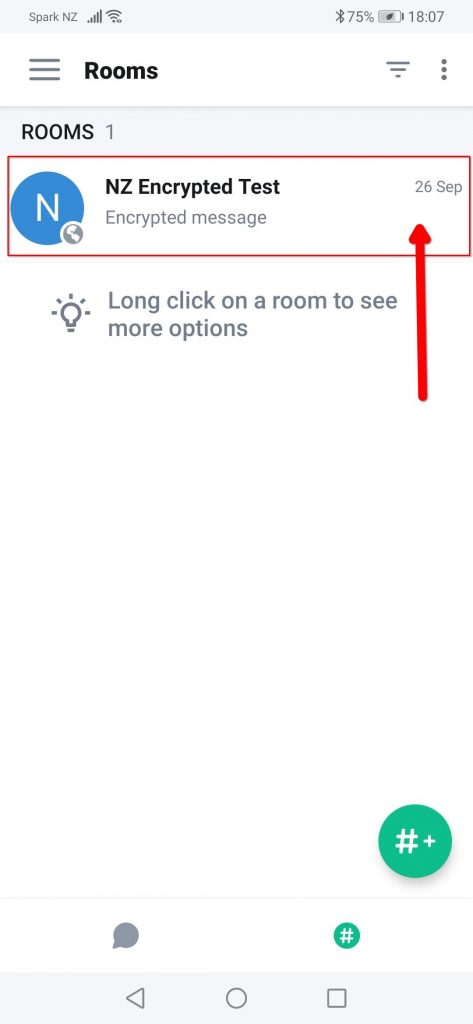 Step 22: Tap to open the room…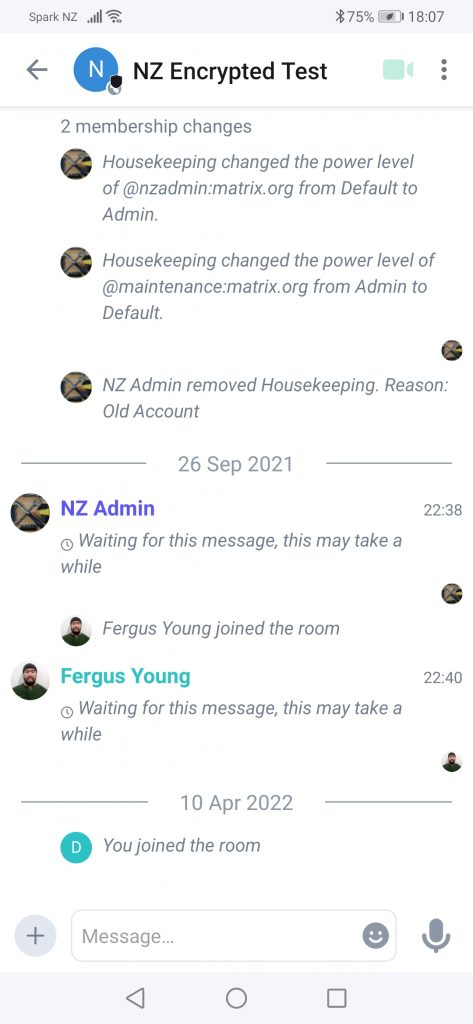 From there, can type out and send a few messages just to try things out and get familiar with the Matrix / Element Interface.
Once you're ready, open the room lists and join a few rooms. For New Zealand users, we have a community space at #nzcom:matrix.org (with #nztech:matrix.org#nztech:matrix.org being the most active)